---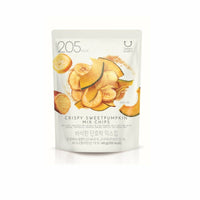 딜라이트 프로젝트 바삭한 단호박 믹스칩 40g
Delight project Crispy Sweet Pumpkin Mix Chips 40g
 Why we love it
It can be paired with beer or wine as snacks instead of flour-based snacks.
These chips are seasoned with a uniquely flavors seasonings too entertain your pallete in a healthy way.


Featured ingredients

Sweep pumpkin, sweet potatoes, and banana will help you feel satiated with a small amount.
Added organic brown sugar for even sweeter but healthy flavors.